Thermostats
Backslee is experienced with a complete line of digital thermostats, programmable thermostats and comfort controls to meet your needs. Programmable thermostats and comfort controls are designed to maximize the performance of heating and air conditioning systems with reliable, accurate temperature control. They're remarkably easy to use, and they're also easy on the eye. With an attractive, streamlined design, our thermostats will fit beautifully into any home's décor. Let us help you select the model that's right for your system and your lifestyle.
Using a programmable thermostat is one of the easiest ways you can save money and help fight global warming. The key to energy savings is to establish a program with your thermostat that will automatically reduce your heating and cooling when you don't need it as much.
The Thermostat's simple touch screen programming makes energy saving simple.
Today's modern digital thermostats use electricity to achieve precise temperature control and optimal comfort. We carry digital thermostats from top manufacturers such as Honeywell, Robertshaw, and White Rodgers.
Honeywell Thermostat
Honeywell has been a trusted household name since 1895 and is the world's leading manufacturer of thermostats.
Non-Programmable thermostats are designed to provide reliable and accuracy and often feature simple, easy-to-use designs.
Digital non-programmable thermostats are designed to provide a variety of features that improve the performance of the thermostat and make them easy-to-use. On a digital thermostat, electronic controls sense temperature changes instead of a bimetallic coil. These Honeywell thermostats are much more accurate.
Digital Programmable thermostats feature the ability to automatically adjust for different lifestyles. A home's comfort is controlled to the desired temperature at the desired time. When a Honeywell thermostat is digital and programmable, it has essentially been given a brain. Programmable thermostats can save you up to 33% off your energy bill.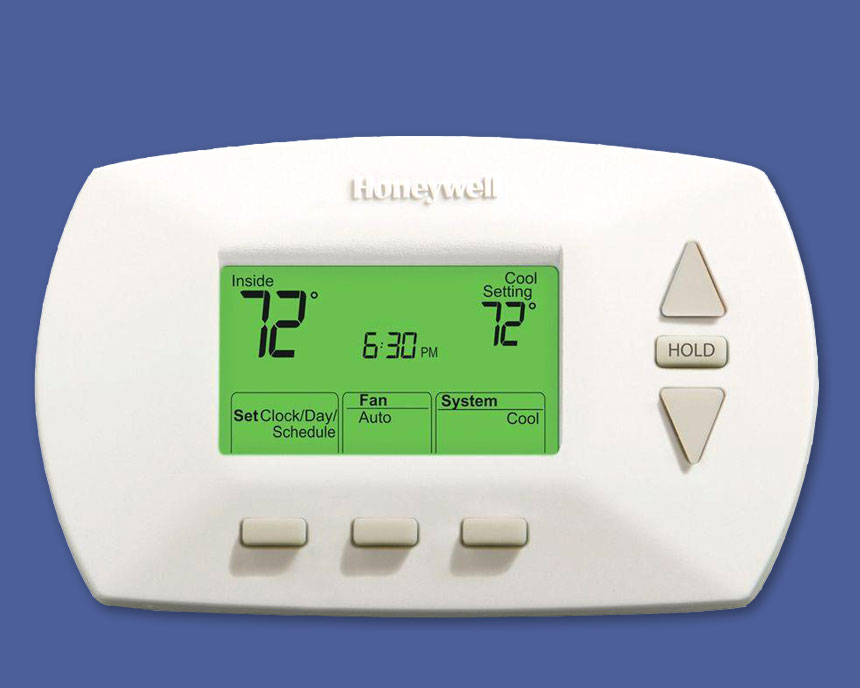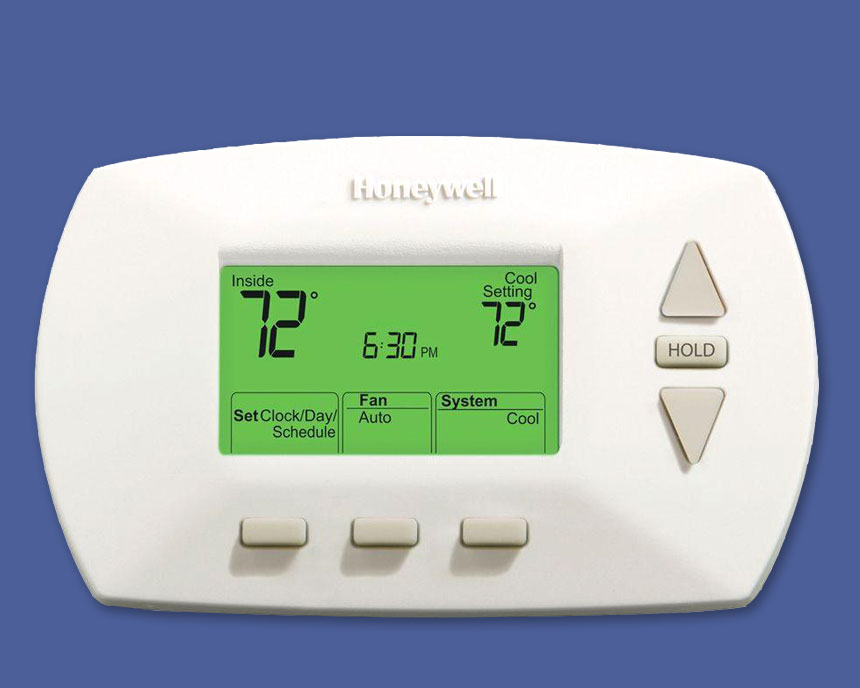 White Rodgers Thermostat
Whether you're in need of a programmable or non-programmable thermostat or a premium touchscreen thermostat, White-Rodgers leads the industry in innovative thermostat function and design. White-Rodgers set an industry benchmark when it introduced the Blue touchscreen thermostat. And now, we are pleased to announce the Emerson Blue 2" thermostats with 2 square-inch blue displays. From gas valves, ignition controls, transformers and media air cleaners to humidifiers and UV lights, White-Rodgers is a name trusted by contractors for technology-advanced, user friendly products.
White-Rodgers offers a complete line of Emerson Blue programmable, non-programmable and mechanical thermostats for the above applications. Emerson Blue thermostats are available in four different display sizes: 12" Touchscreen, 6", 4" and 2 square-inch display. You can rest assured that all Emerson Blue Thermostats perform to +/- 1° temperature accuracy - this keeps the homeowner comfortable and optimizes the life and efficiency of the heating and cooling equipment.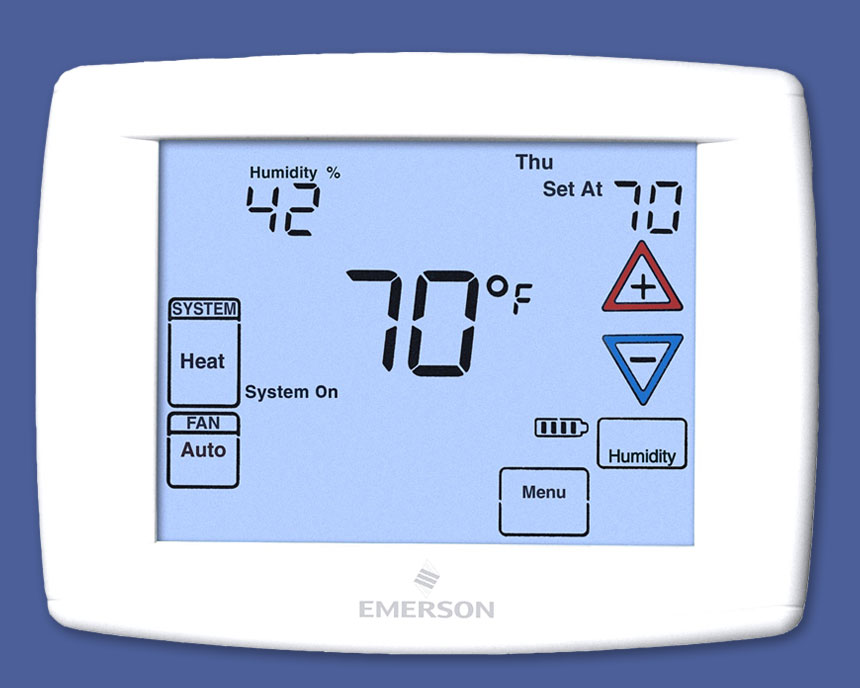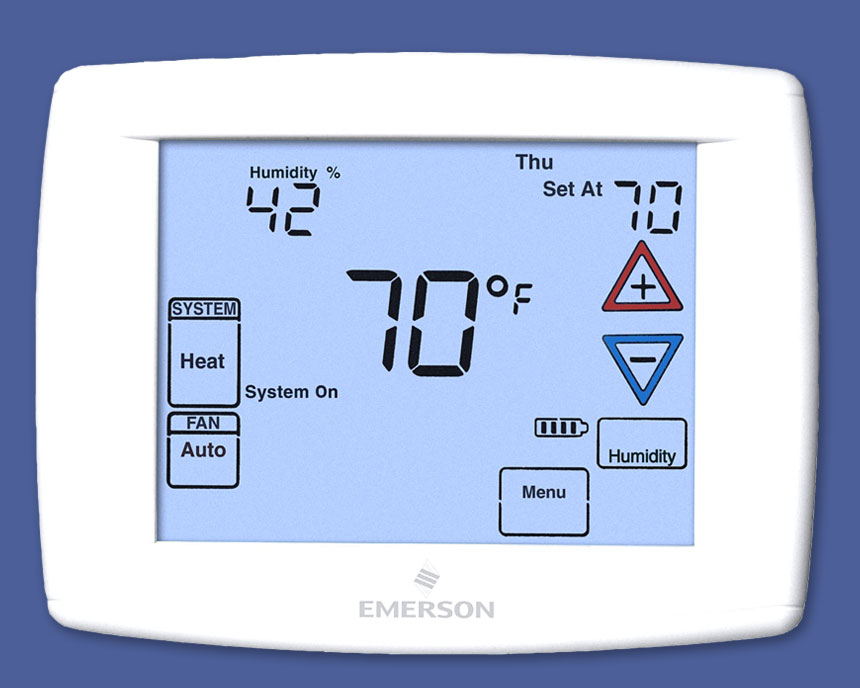 Braeburn Thermostat
Braeburn 1000 Series digital non-programmable thermostats provide an economical temperature control solution in a contemporary small package. The large easy-to-read display and bright blue backlight allows easy operation even during the lowest light conditions. 
Single Stage Heat/Cool 
Dual Powered–Hardwired or Battery
Compatible with 24 Volt AC Gas, Oil, Electric, Heat Pump and Millivolt Systems
Non-Volatile Memory Retains User Settings
Separate O & B Terminals
Easy Access Front Battery Door
Three Level Low Battery Indication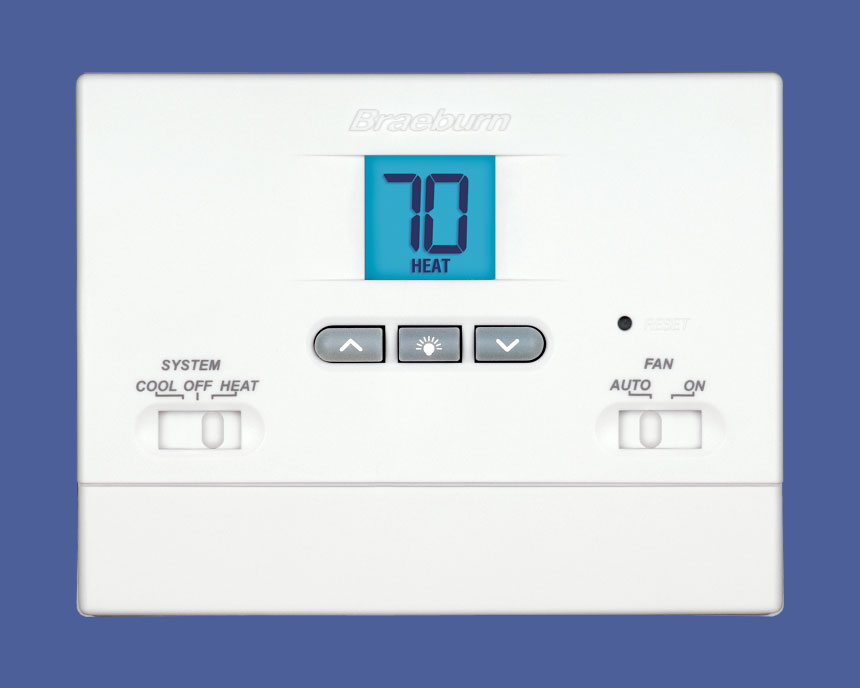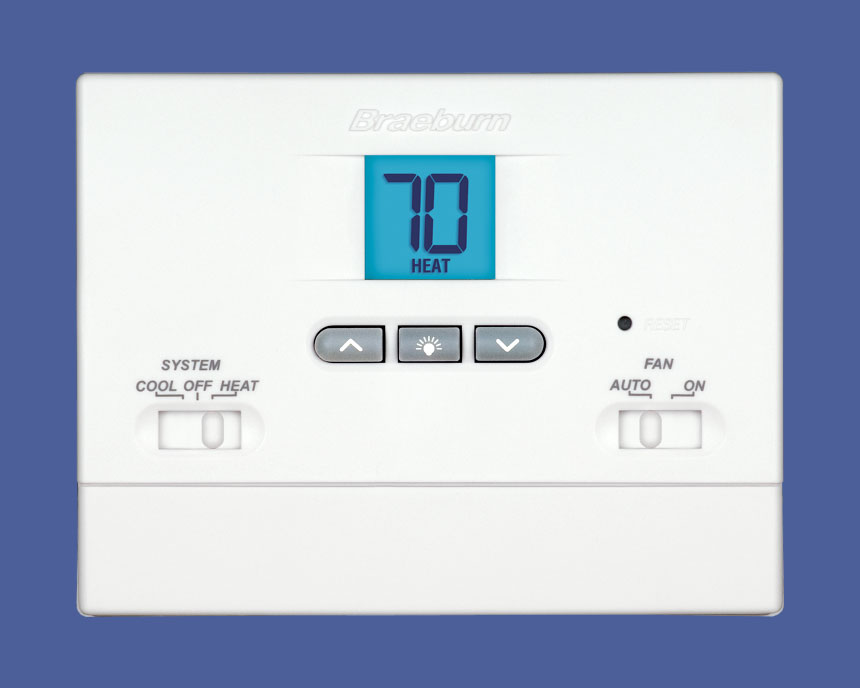 Want us to help? Get in Touch
SYSTEMS WE SELL & SERVICE
We service and repair all makes and models of air conditioning and heating systems for private residential, light commercial, and new construction in the greater Houston, TX area. Listed below are the most common types of air conditioning and heating related equipment and systems for which we have experience and recommend in the right situations.